ThermoWood Charred / Burnt Timber Cladding
Board Widths: 40mm, 70mm, 90mm, 115mm, 130mm, 150mm
Board Lengths: 1.2m, 1.5m, 1.8m, 2.1m, 2.4m, 2.7m, 3m, 3.3m, 3.6m
Bespoke Sizes Available Upon Request
​
Our ThermoChar® collection is sealed using our specially formulated: QFlex® - A flexible, UV, Sealer.
Only Heavy charring becomes UV resistant to fading.
​
Price per M2 from: £45.00
*Prices will vary depending on board width and species. Ex Vat.
​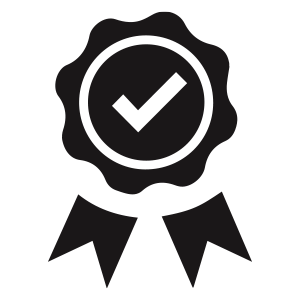 What is ThermoChar
®
Cladding?
Our ThermoChar® range of products follow a specialist and bespoke process and QTD are the only UK producers of Charring Thermally Modified (ThermoWood) Hardwood and Softwood timber species.
This is the culmination of 12 months of R&D some 8 years ago using 20 different timber species to assess there performance over the UK seasons.
This process involved feeding the boards through an automatic burning machine which although shortened production time, produced a range of inconsistencies as no two boards will burn and char the same. Embossing was also trialled but although producing a durable pattern in the board was not suited to natural timbers like Larch, Pine and Cedar due to board distortion under the intense heat.
QTD settled on the most consistent and durable production process by Charring and finishing each thermally modified board manually, and closely monitoring the various cladding profile options available so as not to over burn these. This made sure that each board had a similar consistency of charred pattern based on the timber species being charred and the variety of finishes on offer.
This charring process makes the boards far more fire-resistant than standard charred /burnt timbers such as the Larch, Pine and Cedar etc. The reason for this is that the Thermally modified process removes all of the natural resins, sugars and impurities that are present along with reducing the timbers moisture content from around 12-18% down to 6% with a closed cell structure. This provides a more stable and durable timber reducing the risk of timber ignition if exposed over a long period to sparks or flames because it's the above ingredients that can encourage this.
The result is a much improved charred surface without disruption or board distortion through intense heat. Only by heavy charring the surface will it become UV resistant and will therefore require minimal ongoing maintenance. Due to the slightly more delicate nature of the surface, all of our products are packaged with a protection film between each row of boards and naturally this should be maintained while onsite and prior to installation.
However should you chip are damage the surface prior or during installation then use the Qflex® touch up sealer provided, to tidy this up.
Please note:

The charring/burning process is not an exact science and therefore there will be slight surface burn variations throughout the board length which adds to the unique charring/burning characteristics of each board and species. In fact, ThermoWood is 30% more fire-resistant than regular wood. Also bear in mind that the softwood char on Pine and Ayous is more delicate than the hardwood Ash and should be handled with more care prior to and during installation to prevent any compromising of the surface finish. All delivered material has a protective layer between the boards, this should be utilised onsite until and during installation. Stacking and carrying several boards will rub the surface together and may compromise the finish. The timber itself will be unaffected in terms of durability.
Wildfire
ThermoWood Pine Charred Cladding (Knotty) - Light
Crazy Crackle
ThermoWood Pine Charred Cladding (Clear Grade) - Heavy
Vintage Leather





ThermoWood Fraké Charred Cladding - Light
Ebony
​
ThermoWood Ash Charred Cladding - Medium
Snake-Skin




​




ThermoWood Ash Charred Cladding - Heavy
Magma
ThermoWood Ash Charred Cladding - Medium Brushed & Atelier Finish
Brushed




​




ThermoWood Tulip Charred Cladding - Medium Brushed
Lizard
ThermoWood Iroko Charred Cladding - Heavy